Forest Cover 48 – Community Conservation Special Edition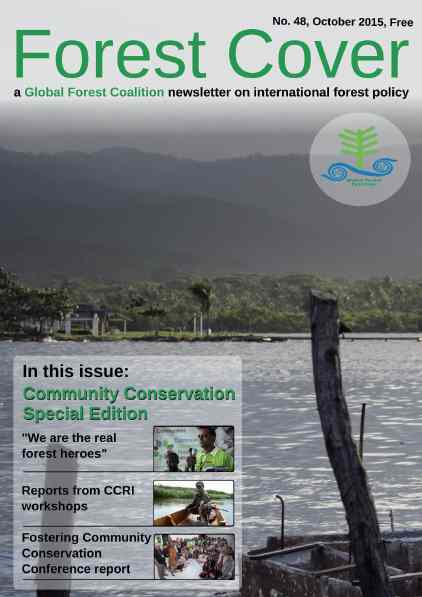 Welcome to Forest Cover No. 48, the Global Forest Coalition newsletter that provides a space for Southern and Northern environmental justice activists to present their views on international forest-related policies.
In this issue, we are focusing more on community conservation, and you can find exciting pieces about the real forest heroes: community members and indigenous peoples from over 40 countries around the world who come to Durban for the Fostering Community Conservation Conference, their role in the Sustainable Development Goals indicators, and also some results from our Fostering Community Conference in Durban last September.
You can download the print version or read the articles individually below. To subscribe to the newsletter, please write to gfc@globalforestcoalition.org
Download the print version (web quality) (low resolution PDF)