Support GFC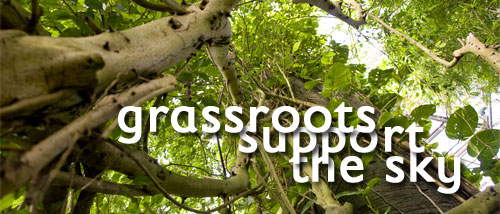 GFC's success depends on the support of people like you. You can make a single donation without any further obligation or authorize us to transfer a regular amount.
Donation packages
One time donation
You can transfer a donation to Global Forest Coalition's account in Amsterdam. Here is the account details:
Bank Name: Triodos Bank Nederland
Utrechtseweg 44, 3704 HD Zeist
Postbus 55 , 3700 AB Zeist
IBAN: NL75 TRIO 0390 9649 48
Swift: TRIONL2U
You should state that you are transferring a "donation."
Online donation
You can also donate securely online by using our online donation form via iDeal, credit card, check, PayPal, or one-time authorization. The connection is secure and your data cannot be read by third parties. This is made possible by www.allegoededoelen.nl.
Regular donation
You can also authorize us to further notice, to transfer a regular amount from your account. Please complete our form to the Global Forest Coalition. Your gift is tax deductible, because the Global Forest Coalition is a foundation with a 'tax approved ideal goal' under Dutch law.
For more information about donation opportunities please contact the GFC Secretariat, at info@globalforestcoalition.org.
We greatly appreciate any amount you can afford to give. With your support we can achieve more!