Week of Action: WTO Out! Building Sovereignty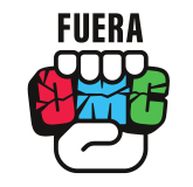 The Global Forest Coalition is proud to be joining scores of social movements, peasants movements, Indigenous Peoples, migrants, women, environmental defenders, trade justice movements, LGBTQI and youth activists the world over in the week of action to "Get the WTO out" and in its place build sovereignty. "Fuera OMC: Construyendo Soberania" opens on the 7th of December with a march of resistance and continues on the week with numerous actions, forums, panels, workshops, cultural performances and festivals. The issues covered will range from free trade agreements, bilateral investment treaties, commodities trading, extractivism, climate, forests, migration, energy, human rights, militarization, criminalization of activists and Indigenous Peoples, jobs, gender and the building of systemic alternatives. The Peoples Summit will focus the spotlight on people struggling, building, implementing and defending their own different ways of sovereignty.
These discussions and actions build on years of struggles of peoples around the world against the neoliberal free trade agenda from Mar del Plata to Cancun to Hong Kong to Bali. The comprehensive proposal of an "Economy for Life" agreed by the peoples assembly in the EndWTO summit in Bali is one of these contributions to the ongoing building and strengthening of ending the neoliberal regime and opening spaces for the new, just, local and community ways of conservation and sovereign ways that respect and protect the people and the planet to come forth.
Join the discussions and actions at @fueraomc2017 and FB: confluenciafueraomc and fueraomc.org
You can also follow several other organizations and movements using the hashtag #fueraomc
The GFC team will be tweeting at @gfc123 and GFC Facebook Page