Archive for the 'soja' Category
Share
Global Forest Coalition and Brighter Green have just released a new Report, "Meat from a Landscape Under Threat: Testimonies of the Impacts of Unsustainable Livestock and Soybean Production in Paraguay."
Written by Dr. Miguel Lovera, this updated report on the social and environmental impacts of unsustainable livestock production focus on those testimonies presented at the workshop. The seminar, organized on November 28 and 29 of 2014 by the Global Forest Coalition together with national organizations in Paraguay, was entitled "Threats to Community Conservation in Paraguay and International Strategy Meeting on the Impacts of Unsustainable Livestock and Feed Production." Attended by at least 60 representatives from affected communities, social movements, and organizations from 20 countries, it also brought together peasants, indigenous peoples, farmworkers, campaigners and academics from different areas of Paraguay. The seminar featured several presentations by community and NGO representatives from Paraguay, which demonstrated the extent of the impacts of the fast-expanding cattle ranching and soybean export business in the country. These are more than just their stories, these are vivid examples of the impacts directly lived by communities.
Share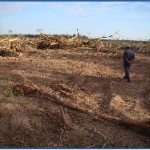 Asunción, Paraguay – A new report and briefing paper launched by Brighter Green and the Global Forest Coalition on the International Day of Biodiversity highlight the negative impact of unsustainable livestock production in South America, the continent with the highest deforestation rates on earth, and the need to redirect the more than US $50 billion in subsidies that is supporting this industry. Read more »
Share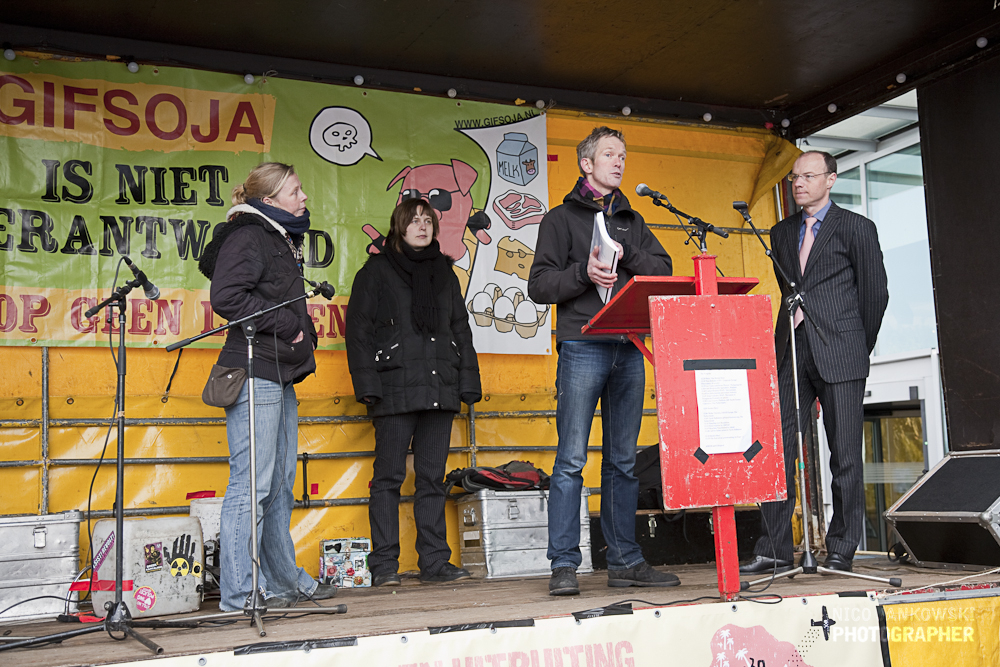 Yesterday multinational food retailer Ahold has received the signatures of 26.000 people across Europe demanding an end to greenwash projects like the Round Table for Responsible Soy (RTRS). Jochem van de Laatschot, VP corporate communications did not want to react. In a discussion that took place earlier that day Hugo Byrnes of Ahold agreed that the RTRS has a long way to go and the current certification scheme cannot be called sustainable.