Archive for the 'Indigenous Peoples' Category
Share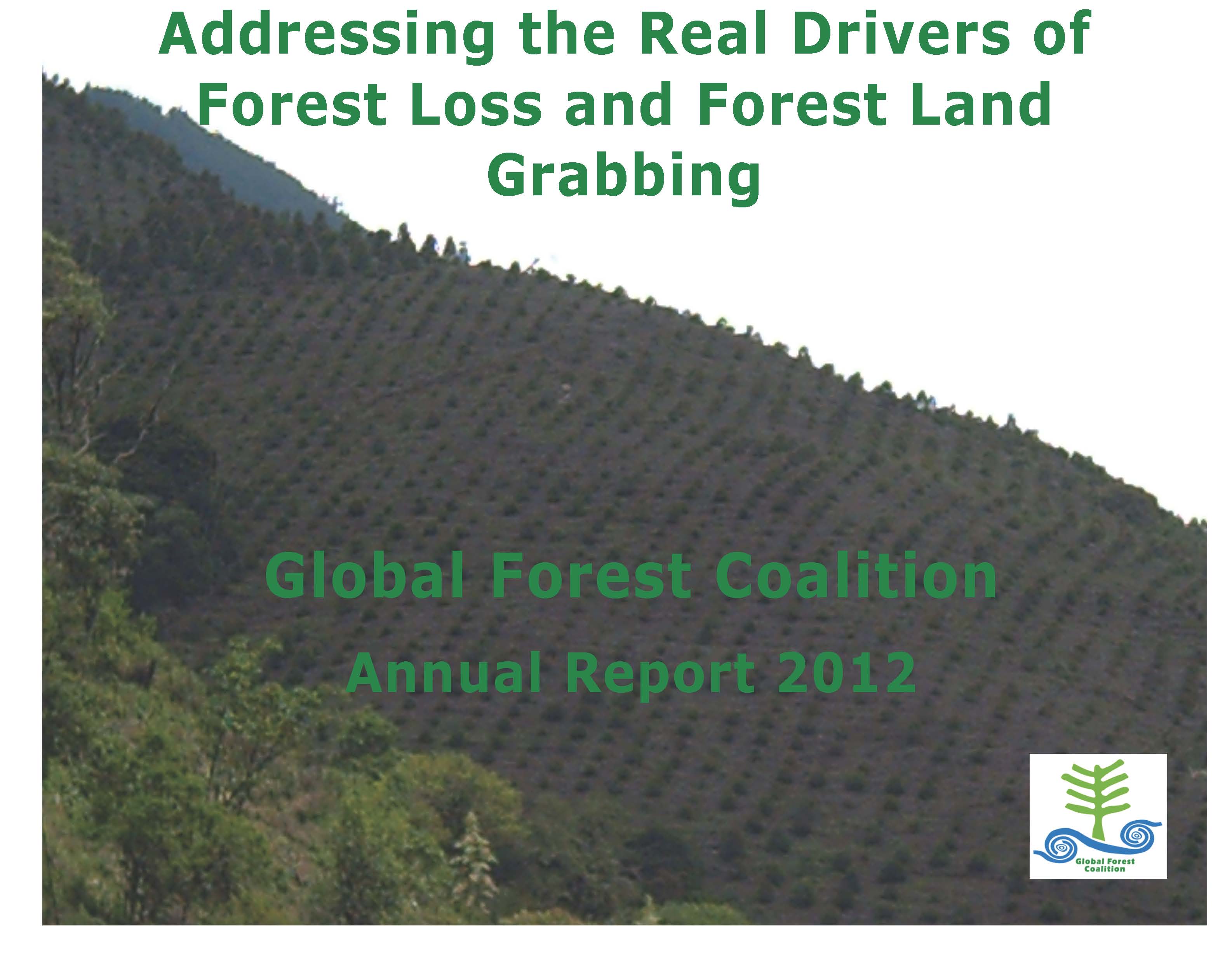 The Global Forest Coalition proudly presents its 2012 annual report. You will find a complete summary of our activities during 2012, read about our victories, our shortcomings and a lot more… Please enjoy it!
For inquiries please contact us via GFC@globalforestcoalition.org
Share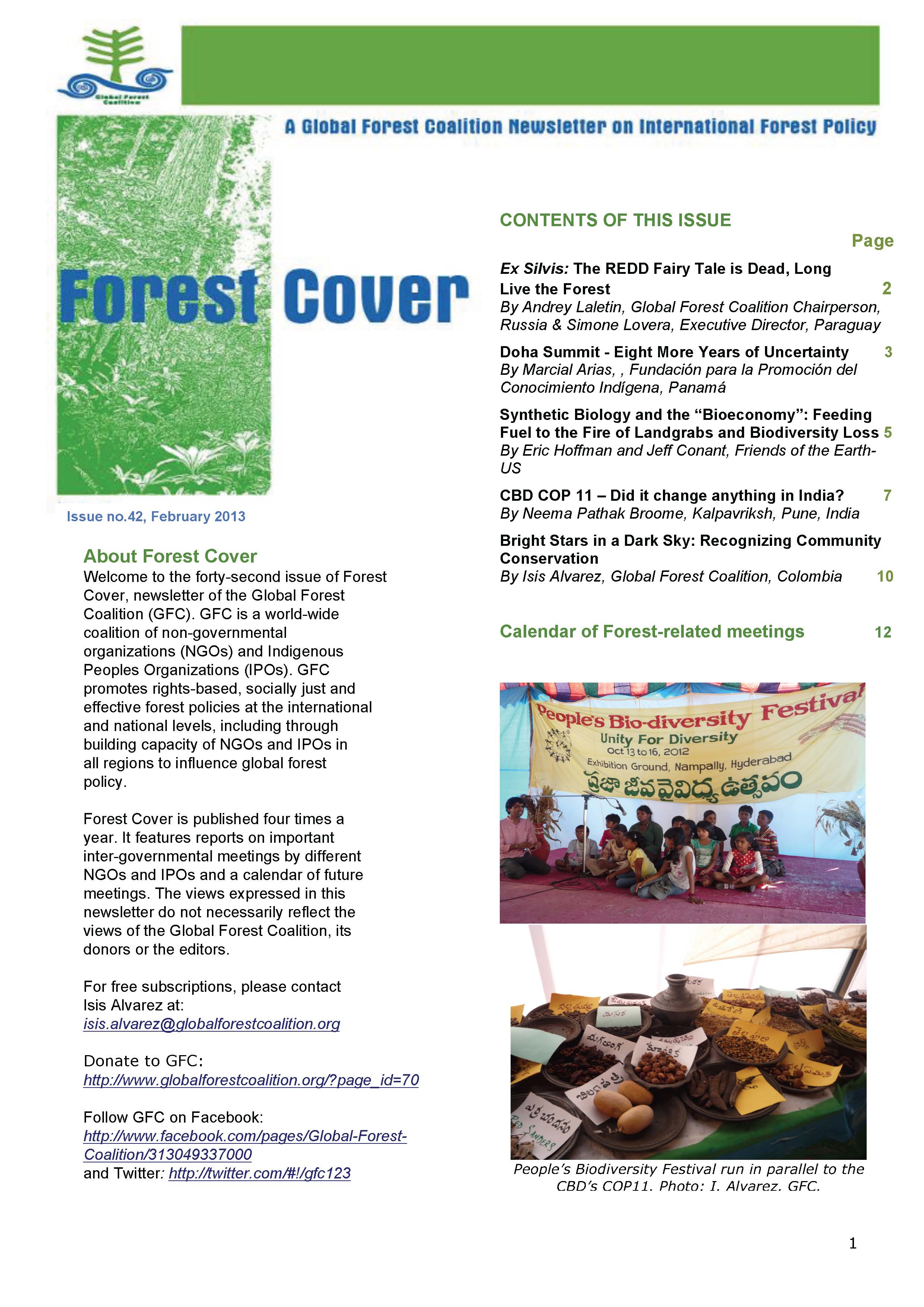 We present the 42nd version of the Global Forest Coalition's newsletter in intergovernmental forest-related policy processes: Forest Cover no.42. In the editorial you can read about REDD+ developments and other fairy tales in Doha during COP18, followed by an analysis of the COP18 main happenings written by our Latin American Indigenous Focal Point; you will also find an article on the dangerous Bieconomy's synthetic biology proposal which depicts some of its potential social and environmental impacts which were not fully addressed during the last Conference of the Parties to the Convention on Biological Diversity (COP11) in Hyderabad, India. Also a representative from a local Indian grassroots NGO makes an analysis of what COP11 meant for the host country. Finally, an article depicting the importance of recognizing Indigenous Peoples and Local Community Conserved Areas and Territories (ICCAs) and its important outcomes during COP11. Enjoy your reading!
Share
Doha, Qatar- As Governments gathering for the 18th Conference of the Parties of the UN Framework Convention on Climate Change (COP18) continue discussions on the need to address the drivers of forest loss, the Global Forest Coalition [1], today launches a video repository [2] that tells a powerful story about the commodification of forests as a key driver of climate change. This can only worsen as new industrial 'bio-economy' strategies come into play.
The repository brings together key videos produced and directed by a wide range of groups and communities, clearly demonstrating that Indigenous Peoples and local communities in countries right across the world are encountering and challenging the same problems with the rapidly expanding commodification of forest resources. Forests, their biodiversity, and their inhabitants are under attack as never before. In addition to existing problems, such as illegal logging and the clearing of forests to grow food crops for export, a variety of new policies threaten to escalate the situation dramatically. These include the production of biofuels, and the new industrial 'bio-economy' approach, which aims to replace fossil fuels with biomass (including from trees), both as an energy source and to provide the raw materials for a new phase of industrialisation [3]. Read more »