Archive for the 'bio energy' Category
Share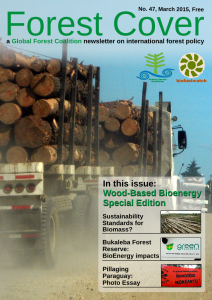 Welcome to a brand new edition of Forest Cover, the Global Forest Coalition newsletter that provides a space for Southern and Northern environmental justice activists to present their views on international forest-related policies. We were happy to co-produce this special edition, which focuses on the impacts of wood-based bioenergy on forests and forest peoples, with our active member group Biofuelwatch. Download the print version to read on about bioenergy, forests, a summary of the international strategy meeting, a photo essay on impacts of unsustainable livestock farming and on wood-based bioenergy and a case on the Bukaleba Forest Reserve.
You can download the print version below or read the articles individually online. For future editions, you can subscribe to our newsletter by writing to gfc@globalforestcoalition.org
Download the print version (high resolution PDF) (low resolution PDF)
Share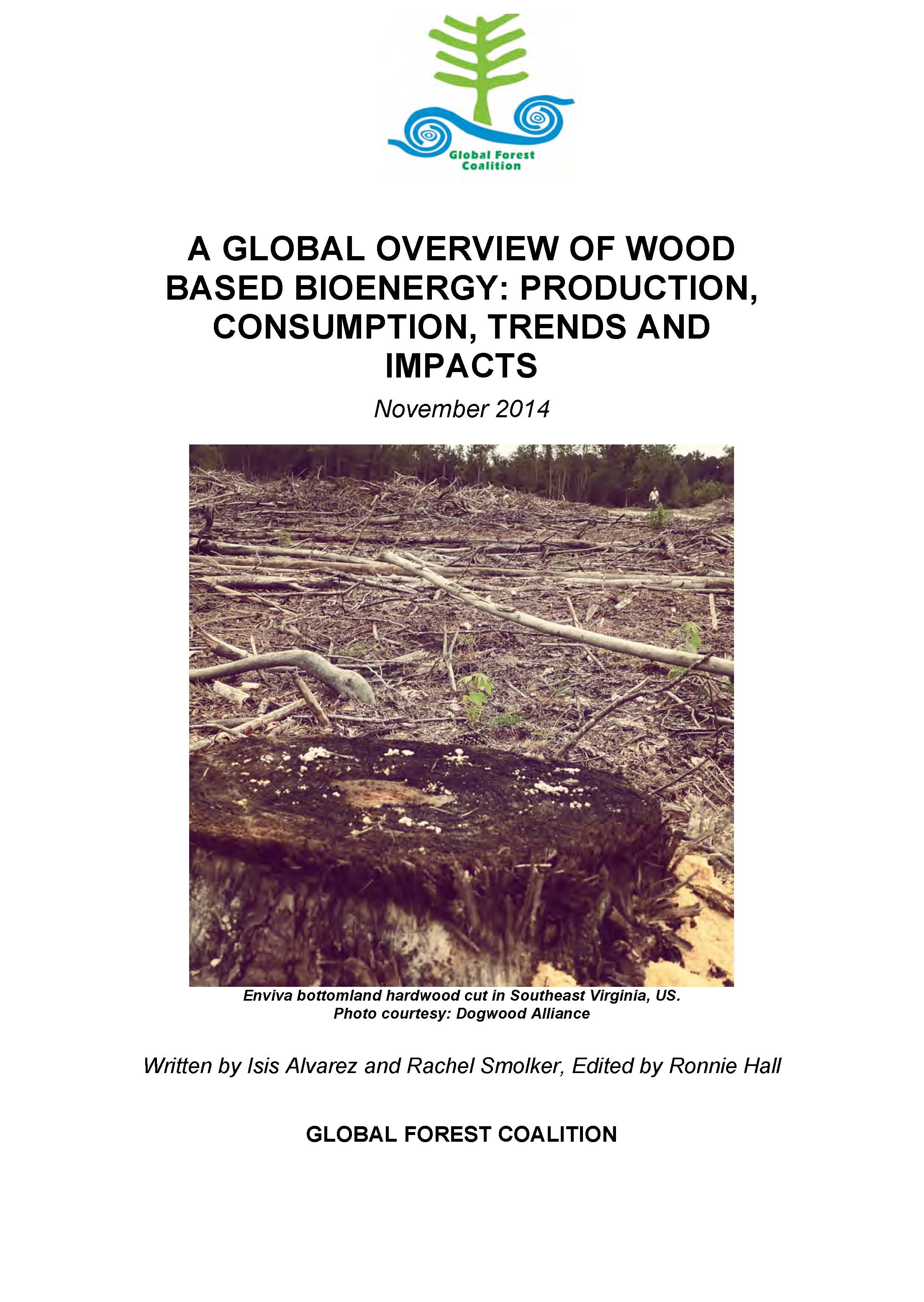 Lima, Perú – In the context of the different international negotiations, including the current UNFCCC's COP20, bioenergy and an entire bioeconomy are promoted as solutions to climate and economic crisis. Underlying this is the premise that endless economic growth can and must be sustained, and that we can resolve these crises by simply substituting fossil for biological energy sources. This misguided approach distracts attention from real solutions, which must address the grossly unsustainable over­ consumption of energy and resources by industrialized countries. These same unsustainable models must not be imposed on countries in the global South. Social movements are challenging consumer­oriented growth economics. They offer instead the alternative concept of "buen vivir" that rejects overconsumption, aims to meet basic needs for all, and supports people's autonomy as well as local production and control.
Share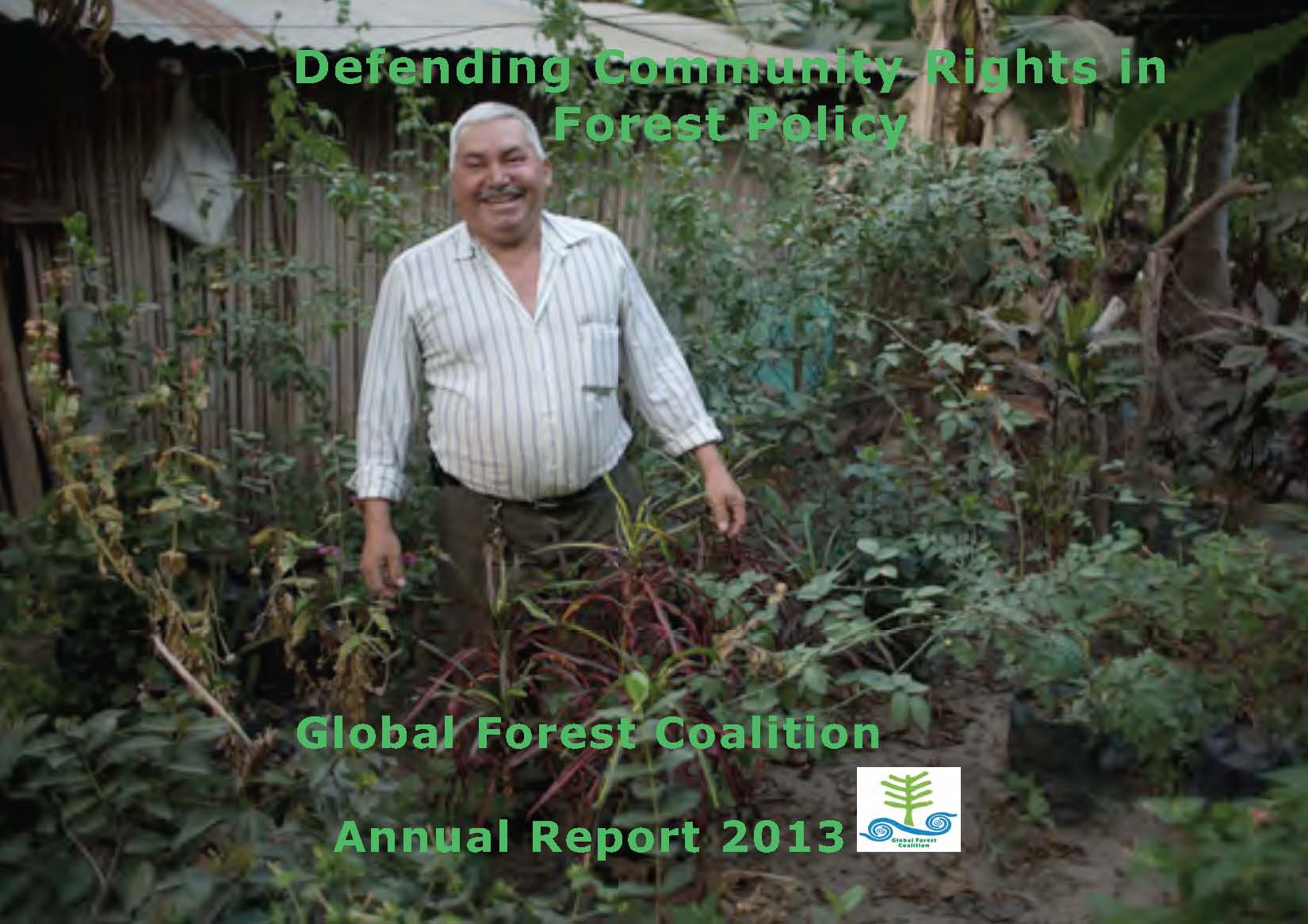 We are happy to bring to you our Annual Report for  the year 2013.Find out about our work and the development of our campaigns spanning from India to Colombia and beyond!