Archive for the 'agrofuels' Category
Share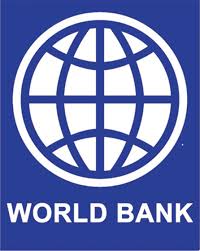 Press release: Friends of the Earth International, Global Forest Coalition, Urgewald, Rights Action, Rettet den Regenwald/Rainforest Rescue, Global Justice Ecology Project, Biofuelwatch
19th March 2013 – International NGOs have condemned a statement by the World Bank's International Finance Corporation (IFC) [1] which defends the record of a Honduran palm oil company, Grupo Dinant, which is implicated in dozens of murders as well as other human rights abuses.  The IFC statement explicitly admits to supporting training for the company's armed security guards.  A World Bank Ombudsman [2] is currently investigating an IFC loan of $30 million for Grupo Dinant which was approved in 2009, at least half of which has already been disbursed. This month, an Open Letter by 17 NGOs [3] and an international petition signed by over 63,000 people [4] have protested the loan and called on the World Bank to immediately cease their support for Grupo Dinant. Read more »
Share
Doha, Qatar- As Governments gathering for the 18th Conference of the Parties of the UN Framework Convention on Climate Change (COP18) continue discussions on the need to address the drivers of forest loss, the Global Forest Coalition [1], today launches a video repository [2] that tells a powerful story about the commodification of forests as a key driver of climate change. This can only worsen as new industrial 'bio-economy' strategies come into play.
The repository brings together key videos produced and directed by a wide range of groups and communities, clearly demonstrating that Indigenous Peoples and local communities in countries right across the world are encountering and challenging the same problems with the rapidly expanding commodification of forest resources. Forests, their biodiversity, and their inhabitants are under attack as never before. In addition to existing problems, such as illegal logging and the clearing of forests to grow food crops for export, a variety of new policies threaten to escalate the situation dramatically. These include the production of biofuels, and the new industrial 'bio-economy' approach, which aims to replace fossil fuels with biomass (including from trees), both as an energy source and to provide the raw materials for a new phase of industrialisation [3]. Read more »
Share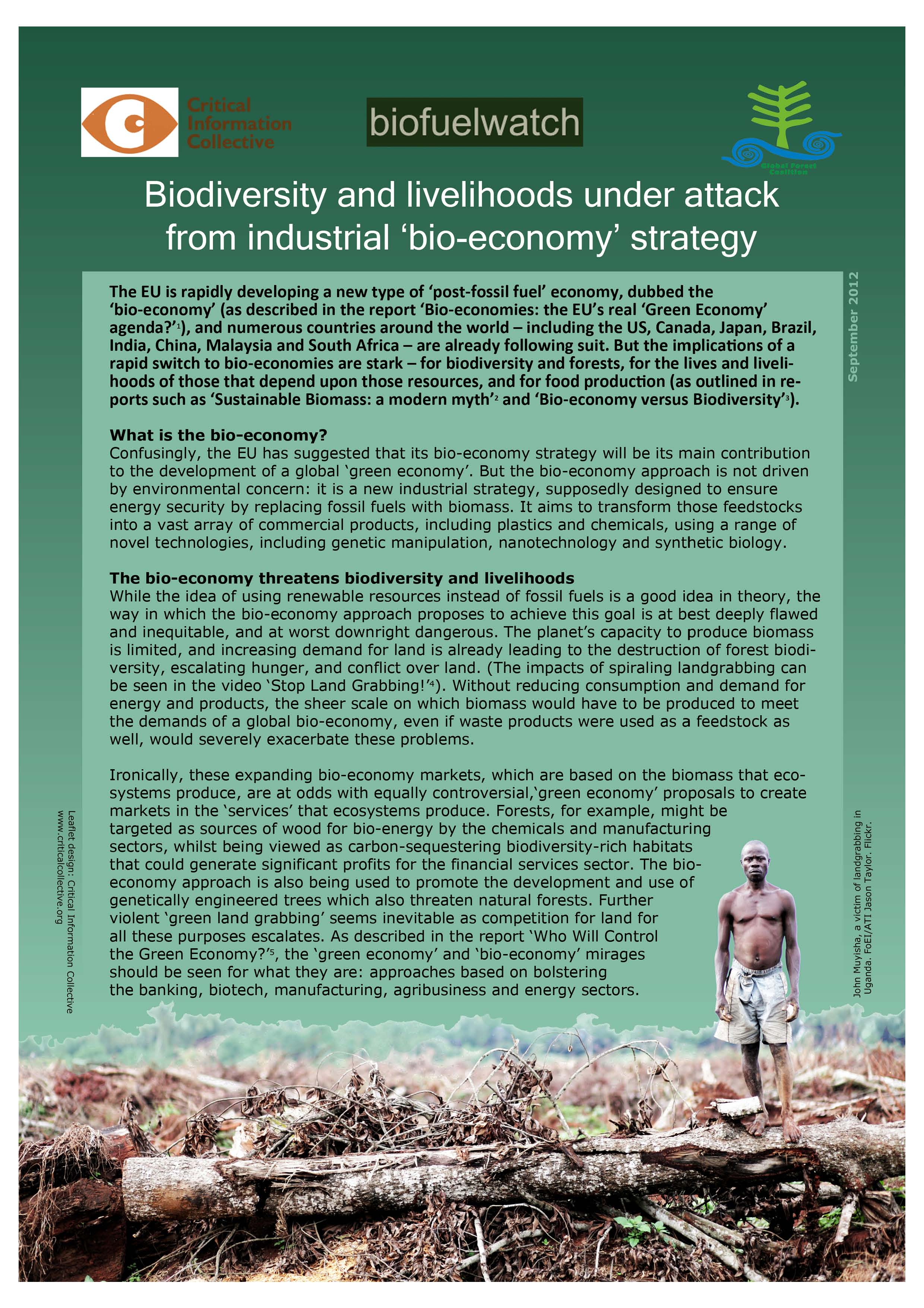 The EU is rapidly developing a new type of 'post-fossil fuel' economy, dubbed the 'bio-economy' (as described in the report "Bio-economies: the EU's real 'Green Economy' agenda? 1), and numerous countries around the world – including the US, Canada, Japan, Brazil, India, China, Malaysia, and South Africa – are already following suit. But the implications of a rapid switch to bio-economies are stark – for biodiversity and forest, for the lives and livelihoods of those that depend upon those resources, and for food production (as outlined in reports such as 'Sustainable Biomass: a modern myth' 2 and 'Bio-economy versus Biodiversity' 3).